Post by FFS Corders on Apr 30, 2018 10:41:36 GMT
Yeah i've made a thread, don't expect frequent updates
So most people will know my car. It's called the boat or HMS Corders because when i showed pictures of it before i bought it, my Vauxhall Corsa mates at that time said the gold looked likle a plimsole line and the white was its hull.
Here's a few pictures and videos that i will add some context to: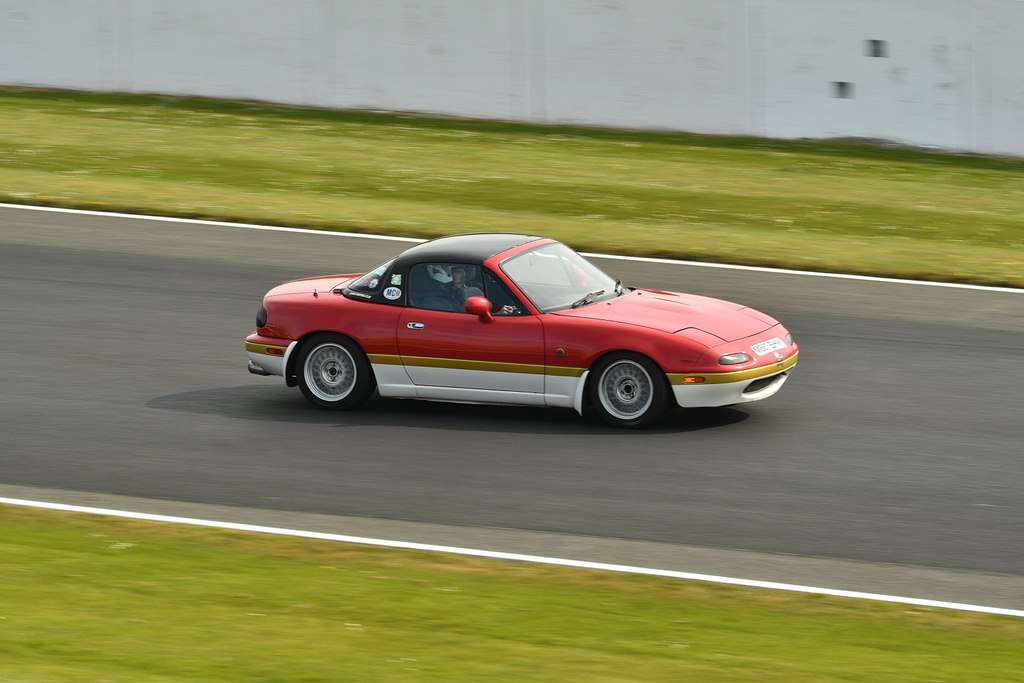 Here she is sailing in much glory at JapFest Silverstone last year
It started life as a 1.8 Eunos Roadster, imported to the UK in 2006 and eventually wound up in the hands of a great chap called Dave Bradshaw who ran a company called Dice Racing and amongst a couple of other things has a 13B rotary powered mk1. He used this as his daily and gave it the Lotus Gold Leaf homage paint scheme by using Ford Brilliant White (Ford Transit white - he got 50L for very little money so made good use of it) and Vauxhall Nepal Yellow
It was then sold to a nice chap in Worthing who about 9 months later sold it to me with just under 100,000 miles on it. That was in January 2013. Fast forward five years and it's now over 150,000 miles
In an unfortunate incident at Abingdon in late August 2014, i forgot to fill her with oil at lunch time during a trackday so it ran dry then decided to make this noise:
Luckily, however, I had literally just purchased a mk2 1.8 engine so once my dad had swapped the engines over and bolted the gearbox up, I was left to do the rest of the plumbing in and wiring and had it running by that December
Now it has amongst other things a Jackson Racing Cold Air Intake, Maxim Works exhaust manifold, Safety21 roll bar which i hate because it made me lose a load of seat travel, meister coilovers, mk2 centre console and of course the most important, show-only mod: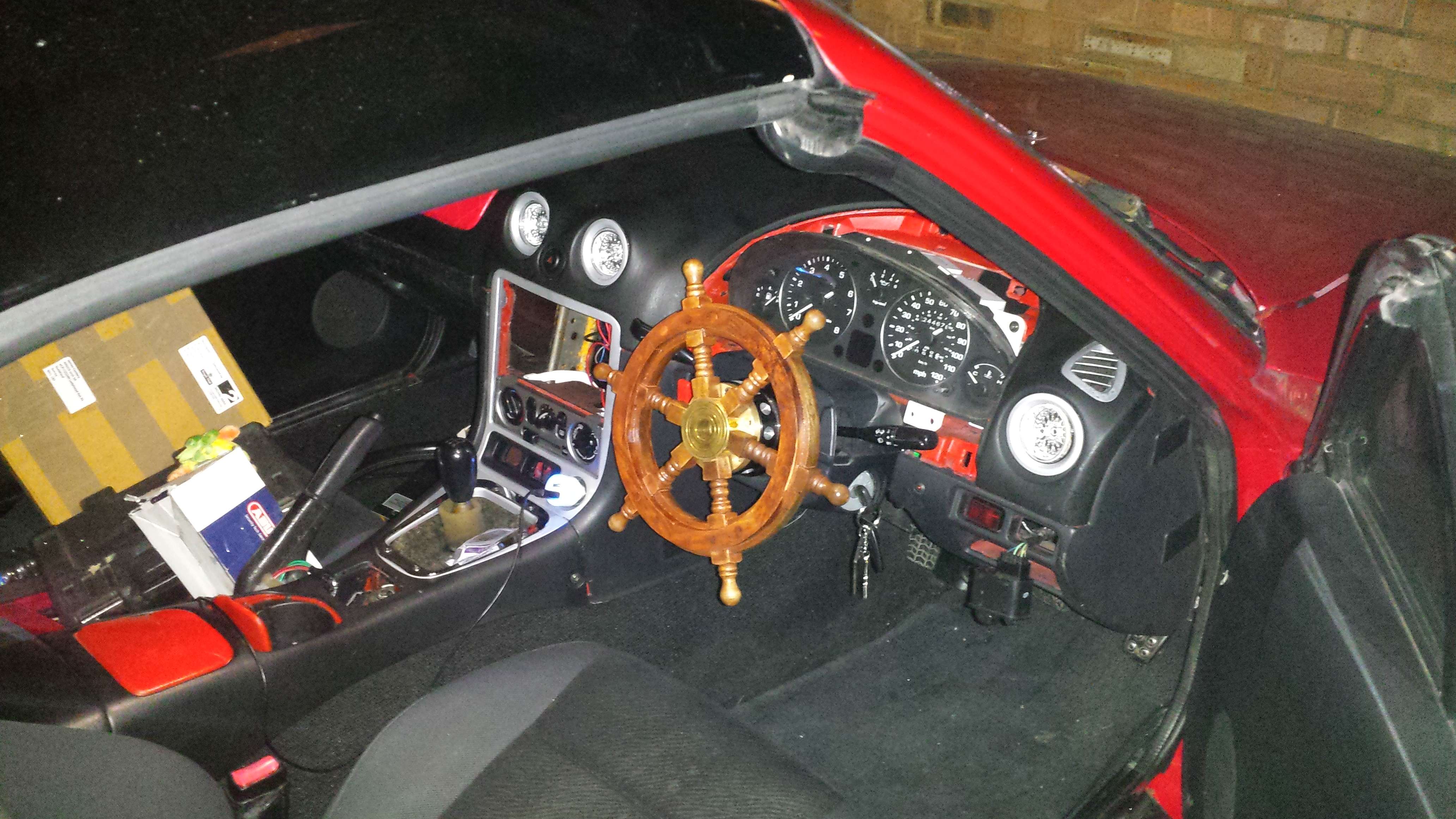 And of course since i'm the captain I need important equipment (yes this was taken before the interior swap - i'm not keeping to any timeline here)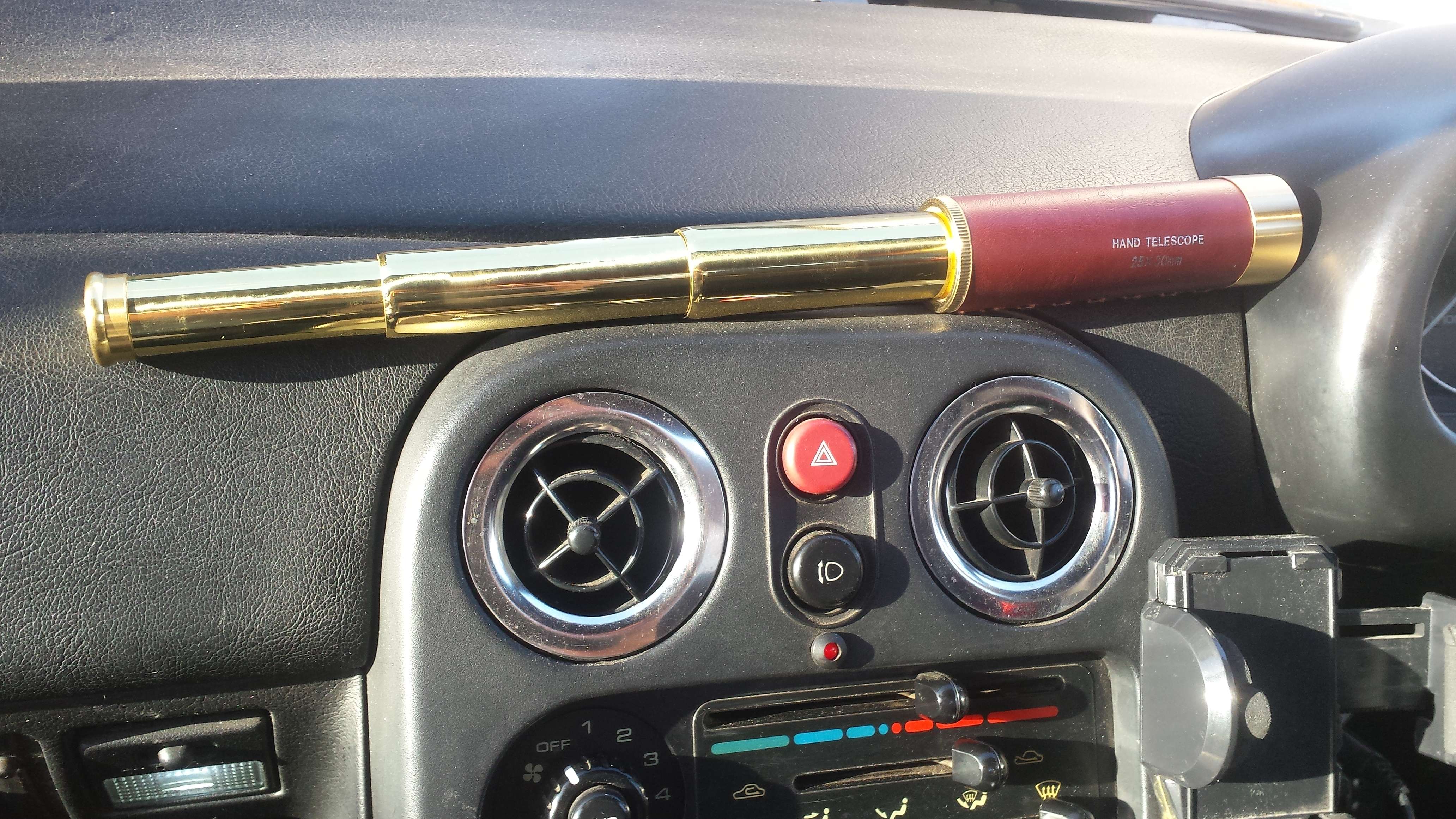 So what of now?
Well, sometimes i take it to work: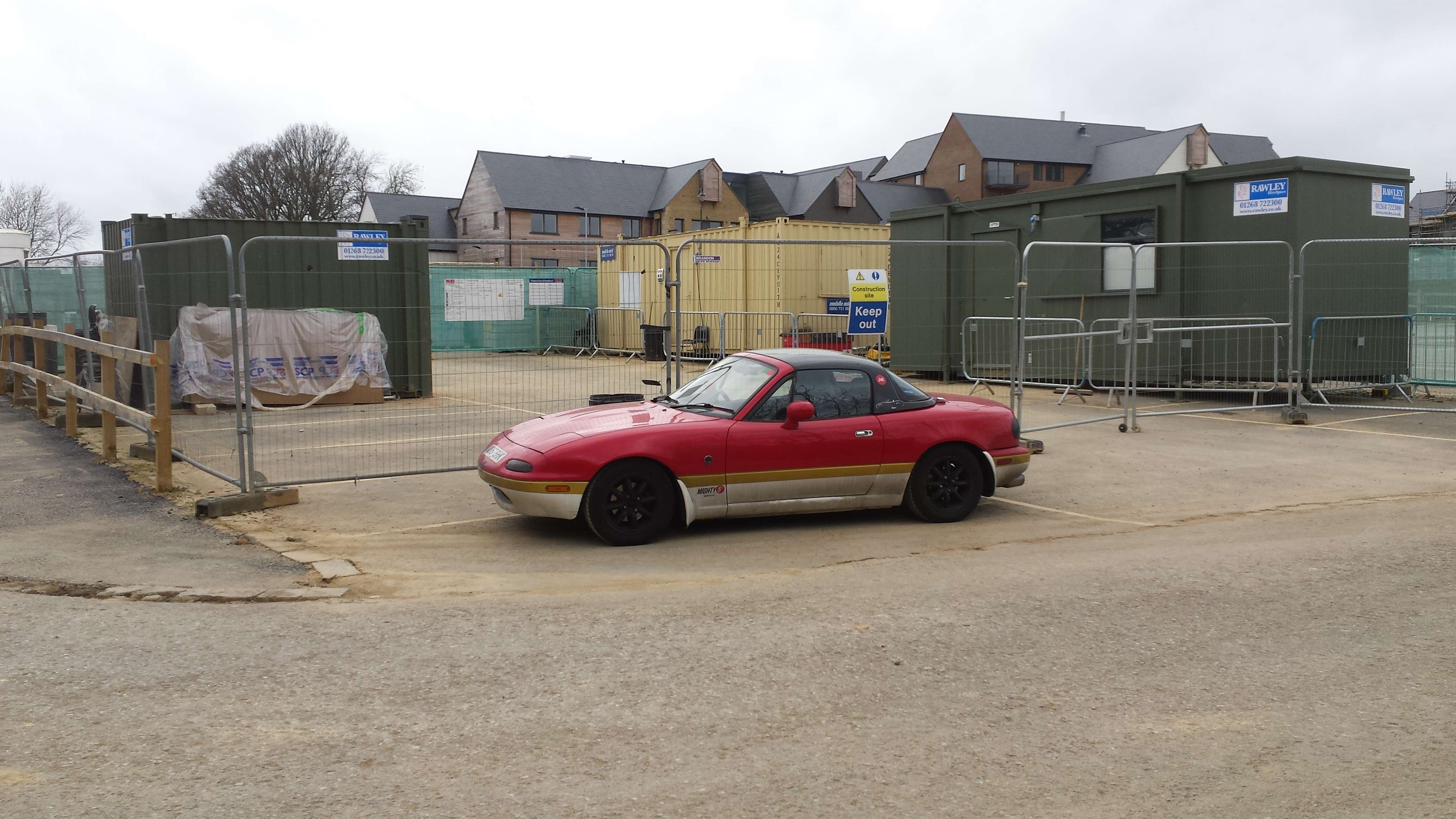 Sometimes I (or more accurately, Megan does) clean it and show off my forum stickers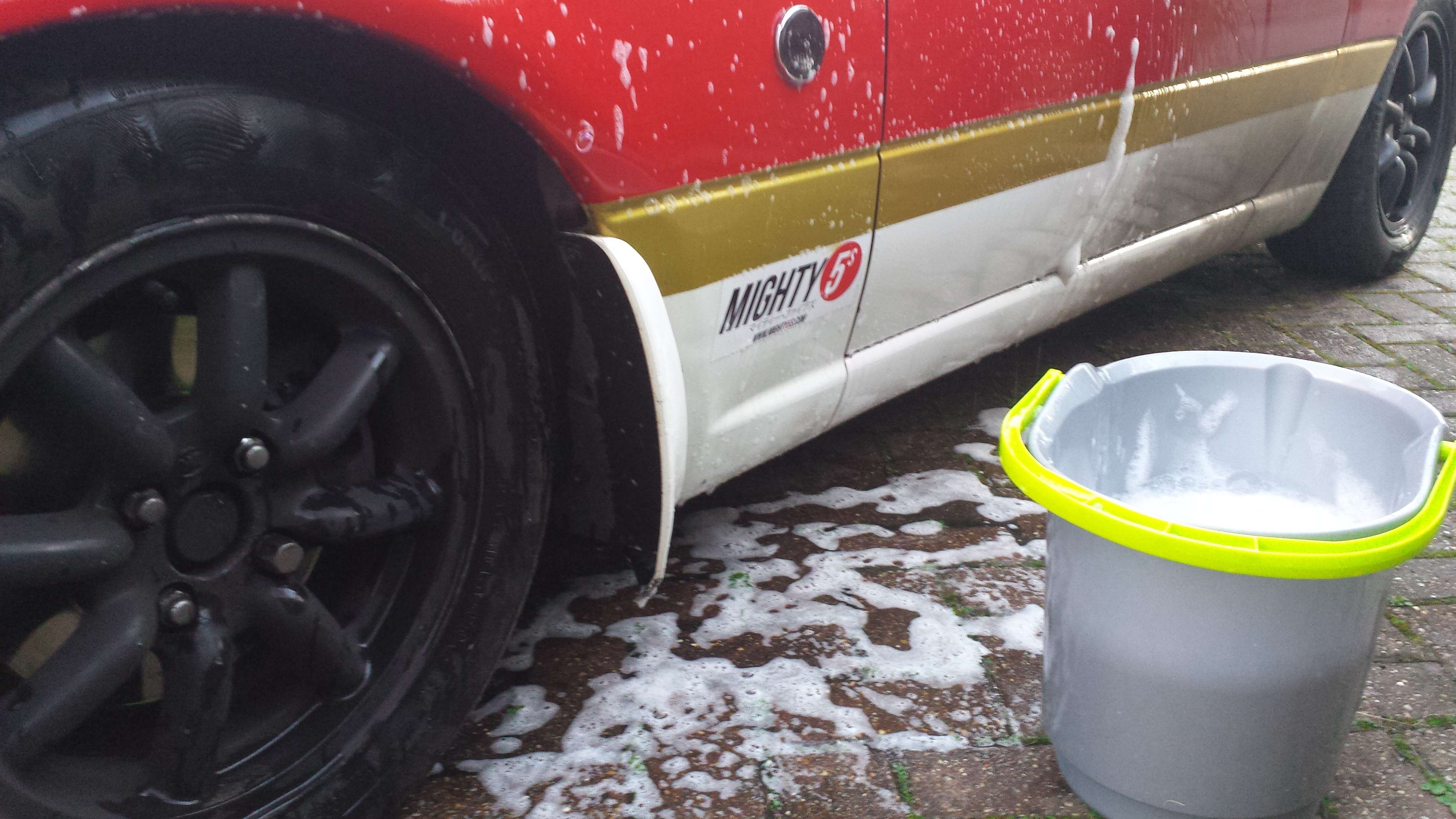 But most imprtantly our cat Maya approves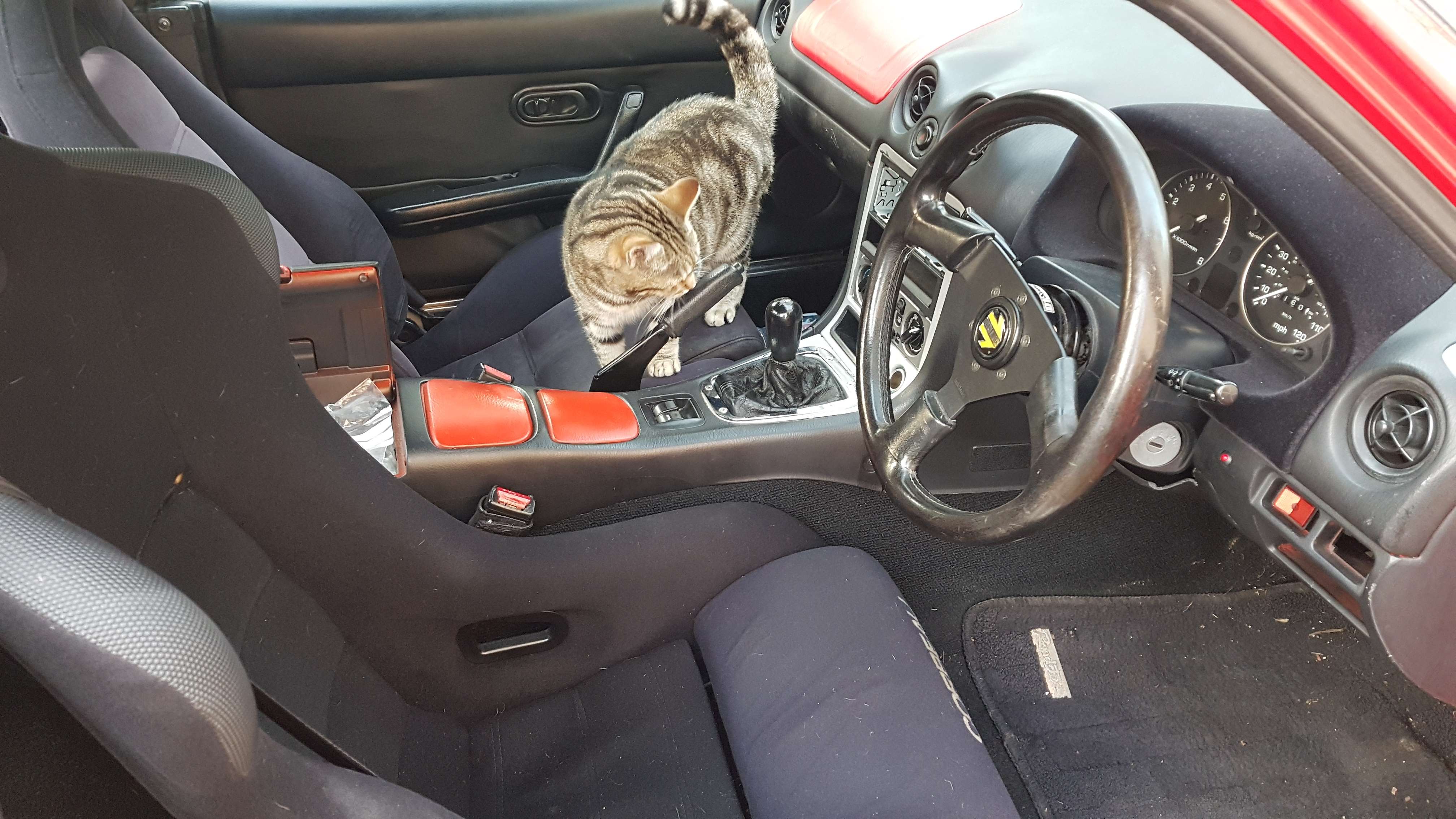 But what about the future?
Well. first up i am slowly removing all the rust from MOCA2CV's old wishbones ready to spray stonechip onto, put new bushes in, then fit: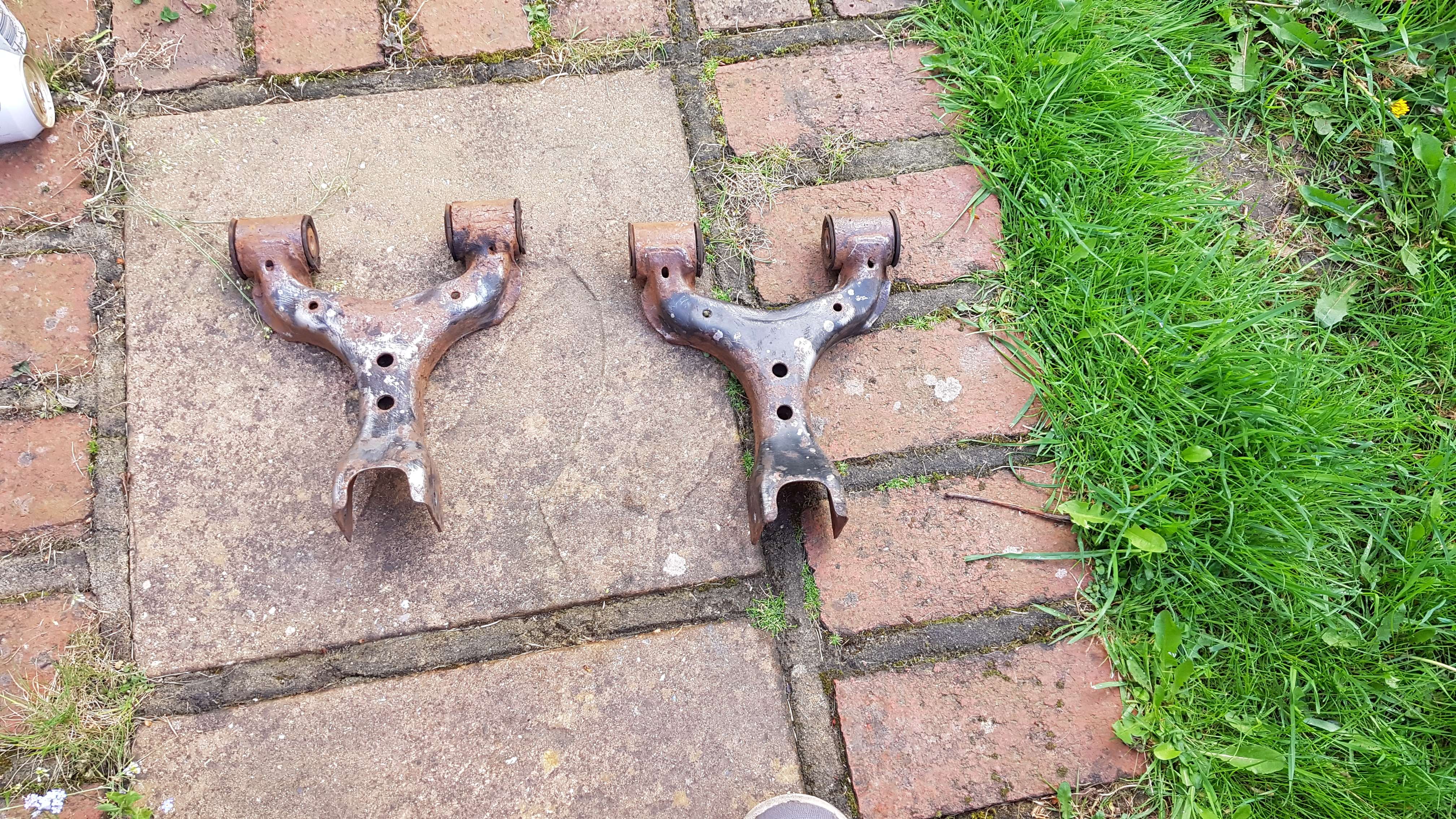 And these need no explanation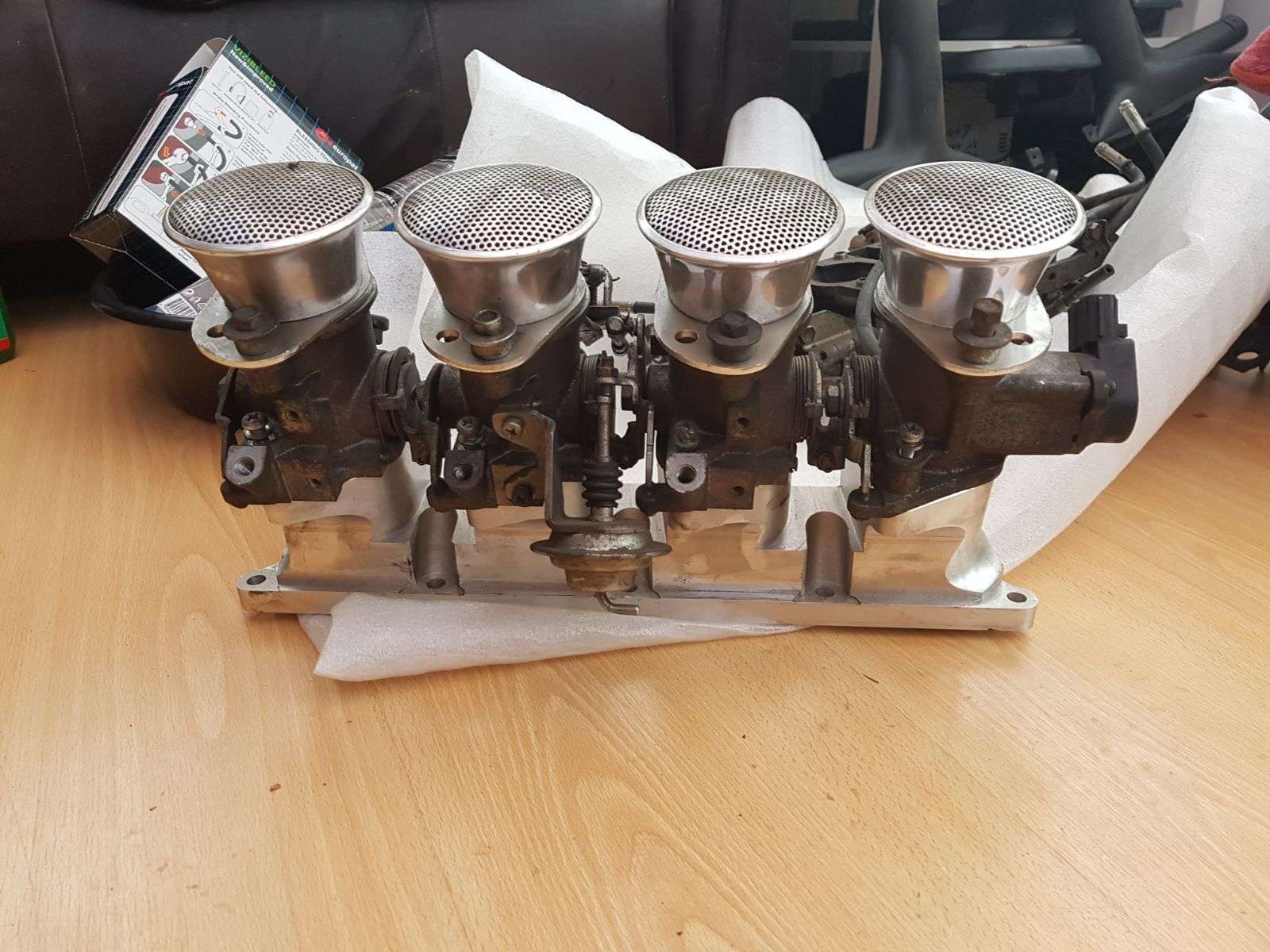 Finally, i am hoping to do more shows along with Megan and her Bambi so more photos like this can occur (but without the Rota Zeros as i swapped them for MS01s which i then swapped for my E30 BBS)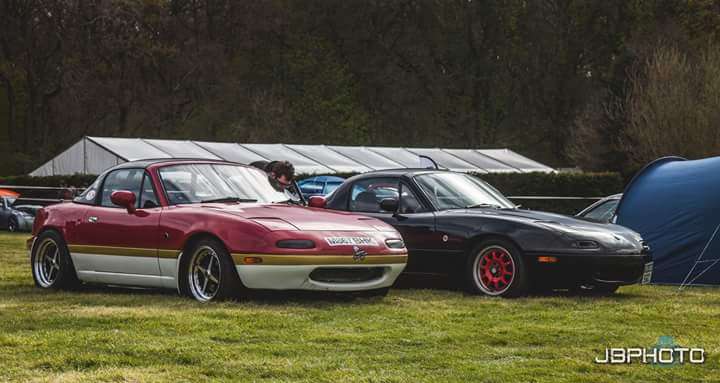 ANY QUESTIONS?