Post by Vindi (Russell) on Sept 10, 2019 11:59:21 GMT
I know it's not an MX5, but selling it will help me finish building my MX5 back up ... so hopefully it's allowed!!
For sale is my S1 Elise ... not something I really want to sell, but family pressures mean I need something a bit more practical.
The car has had A LOT of money spent mechanically and is in great condition. It runs perfectly, starts on the button and has proved very reliable. It has a good spec and has been uprated both by myself and the previous owners with all the right bits needed to update the spec and make it reliable (lightening it, suspension, brake upgrade, engine upgrades and maintenance). It has a detailed service history (including original Lotus manuals), with regular maintenance and always serviced by either a dealer in its early days and more recently by an independent specialist or the previous owner as a long time Lotus enthusiast. It has mild engine head work, uprated induction & exhaust and a close ratio (B4BSP) gearbox with LSD and uprated engine mounts giving a punchy engine with good low down torque.
The car was registered as cat D a number of years ago due to rear clam damage and has been repaired and back on the road for a number of years – I have no pictures of the previous damage. I bought the car already fixed and the previous owner had it checked out by a specialist who gave it a clean bill of health with no damage to the wishbones, pick up points or the chassis. The chassis is perfectly straight and the geometry alignment is as it should be (receipt for the inspection can be provided). I have only owned the car for a few months ... I have fixed a few minor niggles and got it an MOT, and am just starting to enjoy it, gutted to be selling it!
Where the car lets itself down is the bodywork. The car is 100% useable, and perfect as a track day toy, but it ideally needs a respray and minor body repair to make it the perfect Elise. The bodywork has a number of marks and scratches and there is a small amount of damage to the fibreglass on the sill. The cars recent geometry alignment has it set up as a nice handling road or track Elise depending on the new owners preference. The car had previously been plasti-dip'd in matt black, but I've removed most of it to reveal the red and white Type 49 colours. It's just the front flame that is still black, covering the dark blue paint underneath as that was replaced. There is generally nothing wrong with the paint other than the marks and scratches and minor damage described above, and the usual stonechips. I was planning to have the front clam resprayed and sort the marks and minor repairs ... or possibly just keep a lookout for a red front clam, and then sell the blue one.
Other minor negatives include a slightly noisy heater (not investigated), cracked windscreen (think it will need replacing before the next MOT) and the passenger side window winder doesn't work (I'll have a look at this if I get a chance). I think that is all and it's otherwise mechanically reliable, starts on the button and is used regularly with recent geo and check over.
The car is currently spec'd as a fast road / track day car and has intermediate weight springs and dampers (Nitrons) to allow for both a useable car on the road and track.
The car has been uprated mechanically in a number of areas (see spec below). Inside the car currently has Corbeau seats, but I could source some standard seats if preferred. The radio is present but the speakers have been removed and the car comes with red 4 and 5 point harnesses (not the schroth ones pictured).
The full spec is:
S1 Elise 1999 V Reg
117,000 miles
FSH with recent service and inspection by independent specialist. Including receipt for inspection and previous cambelt changes – most recent change last year (no receipt as done by the previous owner), although may have receipt for the cambelt itself.
Adjustable Nitron suspension
Recent inspection of all bushes, ball joints and wheel bearings with replacement where necessary.
Uprated aluminium radiator
Enclosed air filter
Close ratio gearbox (B4BSP) with LSD
Recent clutch check when gearbox changed (plenty of life left)
Head work – receipt to prove (no bhp print out but goes well)
Uprated vibra technics fast road engine mounts (with no noticeable increase in vibration imo, and a definite improvement to gearshift).
Larini exhaust
Silenced decat
Uprated gear linkage
Uprated accelerator pedal bushing
Pagid RS pads all round
Eliseparts Ultimax Discs (front and rear)
Standard calipers with recent service of seals and sliders
Dot 4 brake fluid (recently changed)
S1 AWI alloys (in black) with AD08R tyres
Corbeau seats
Harness bar and Willans harnesses
Recent geometry (340r settings – see Seloc Techwiki)
Eliseparts stainless tow post
Recent new battery (always kept on a trickle charger)
Black soft top in good condition
For any further information or to arrange a viewing please message me. I'm in Hagley, West Midlands
Part x might be possible ... an MX5 would be fine
I'm asking £9,000 as it currently sits, I am still using and improving the car so the mileage may increase and the front clam will be sprayed if there isn't any interest straight away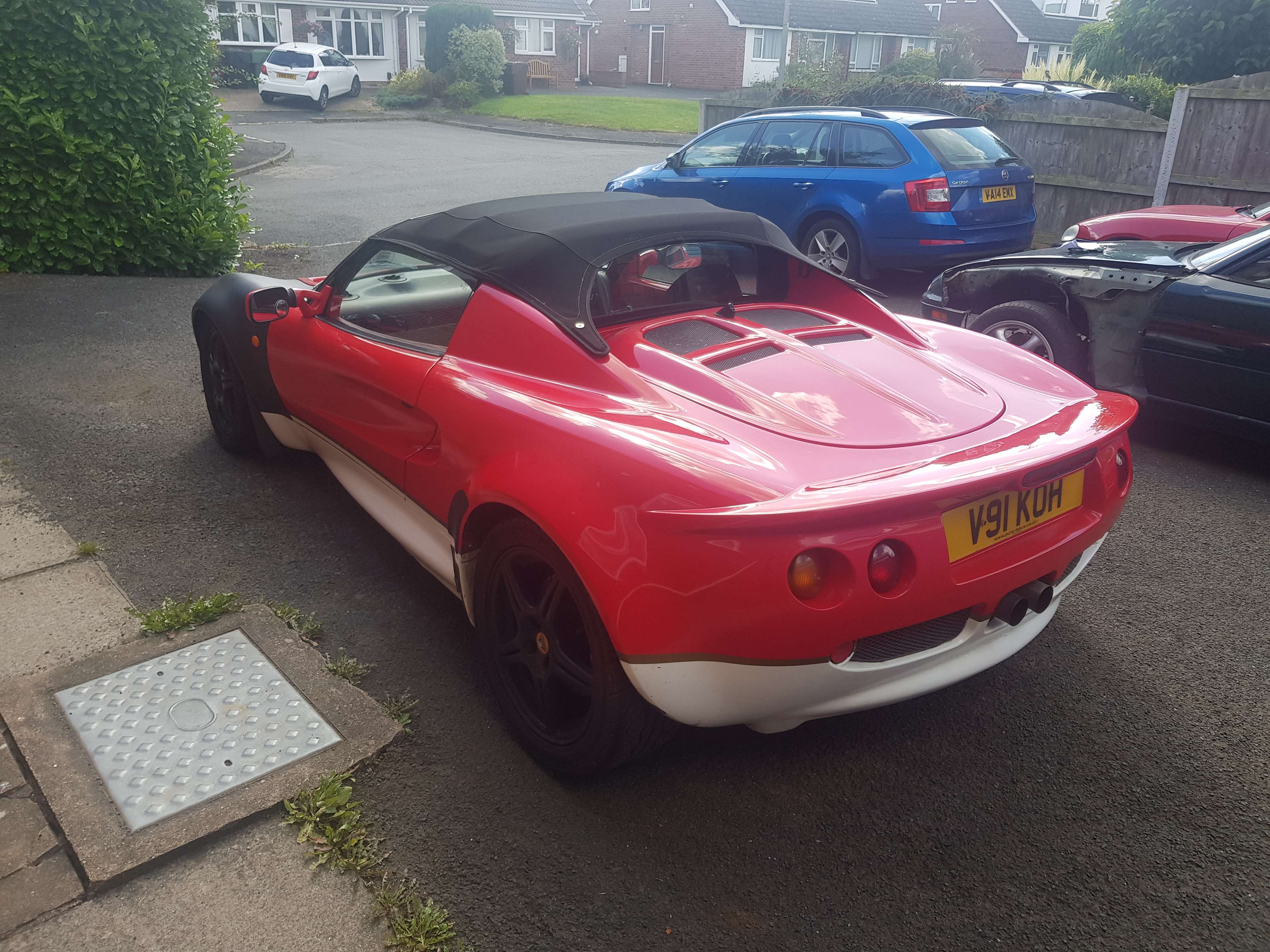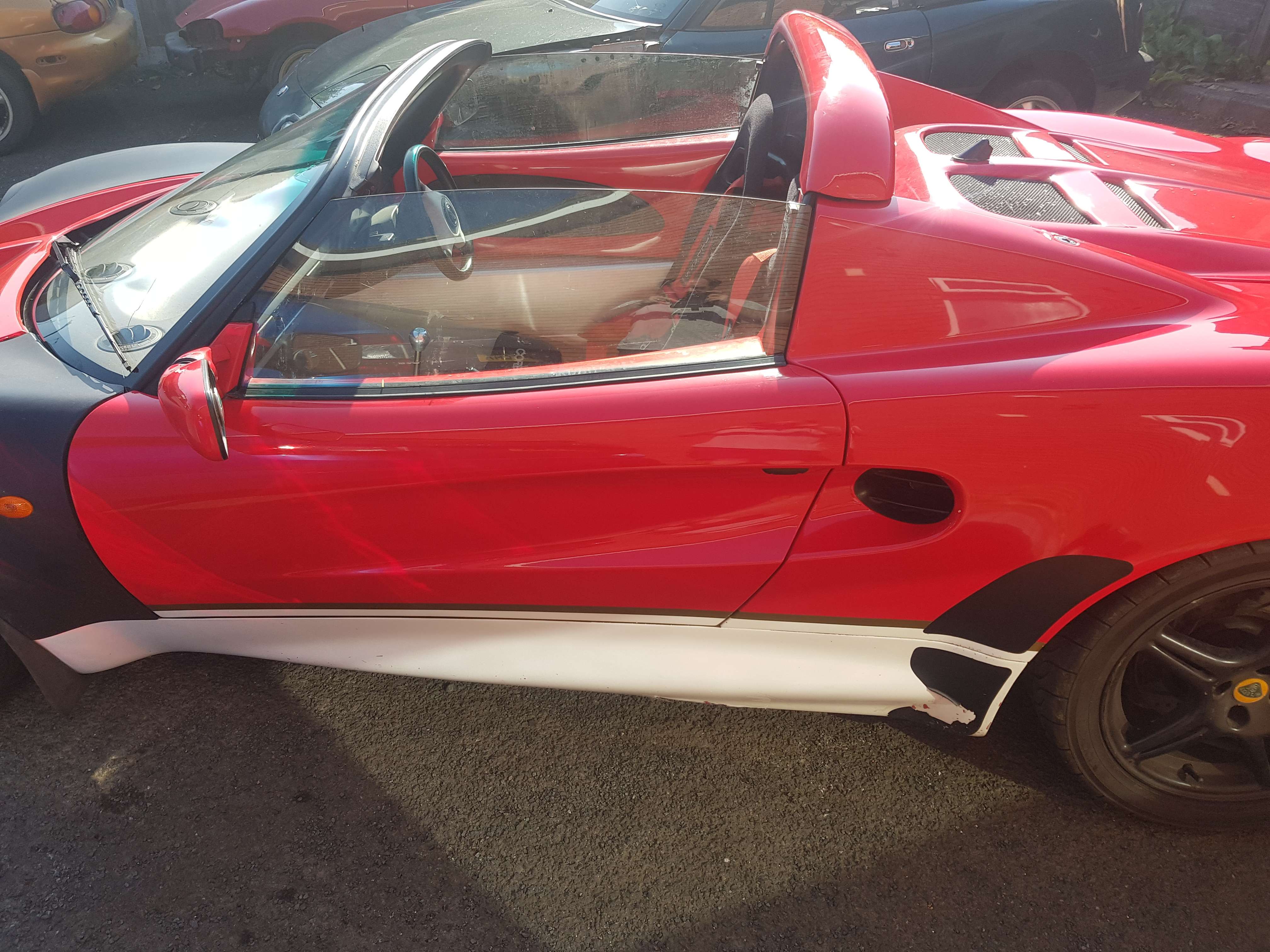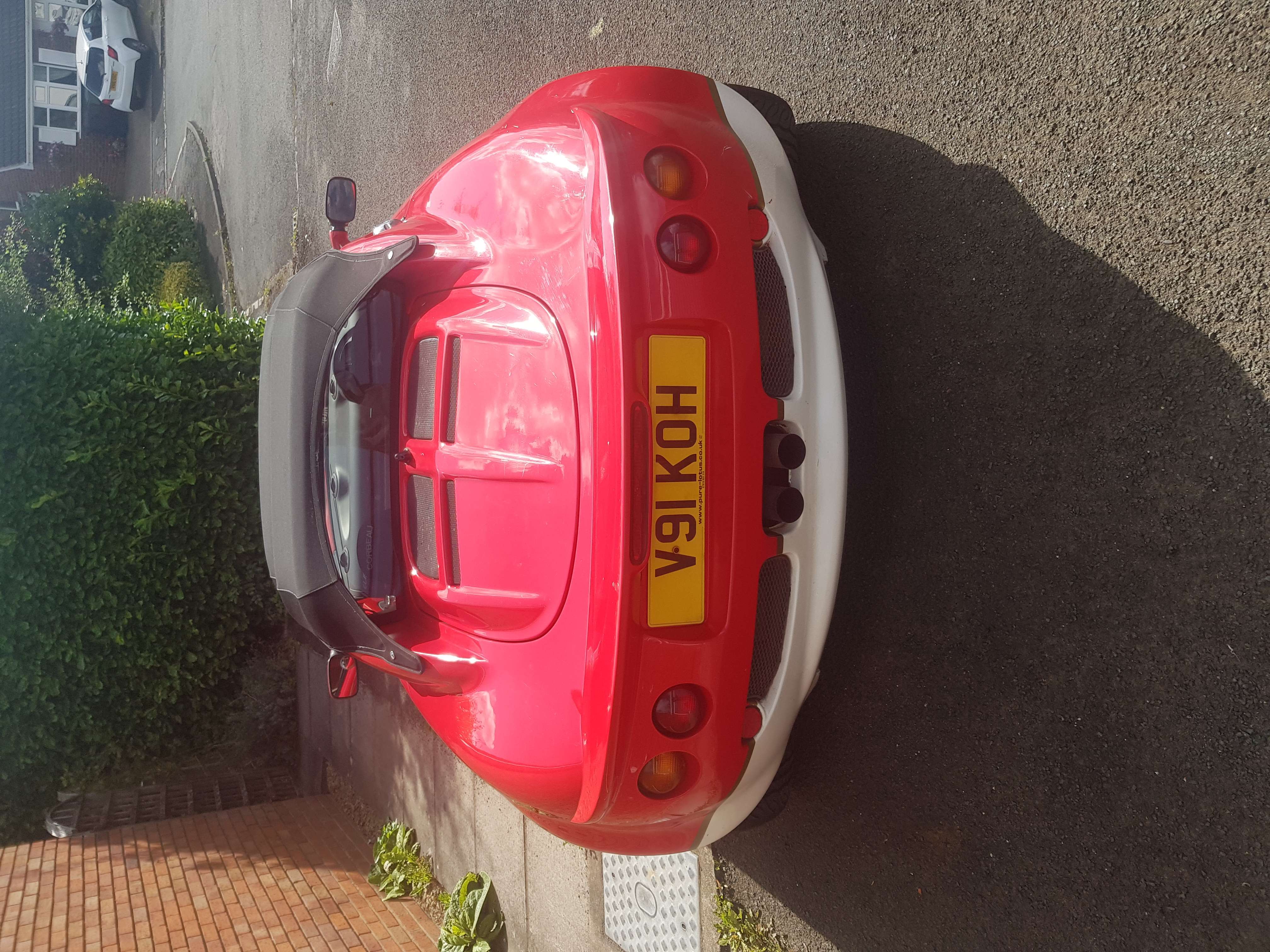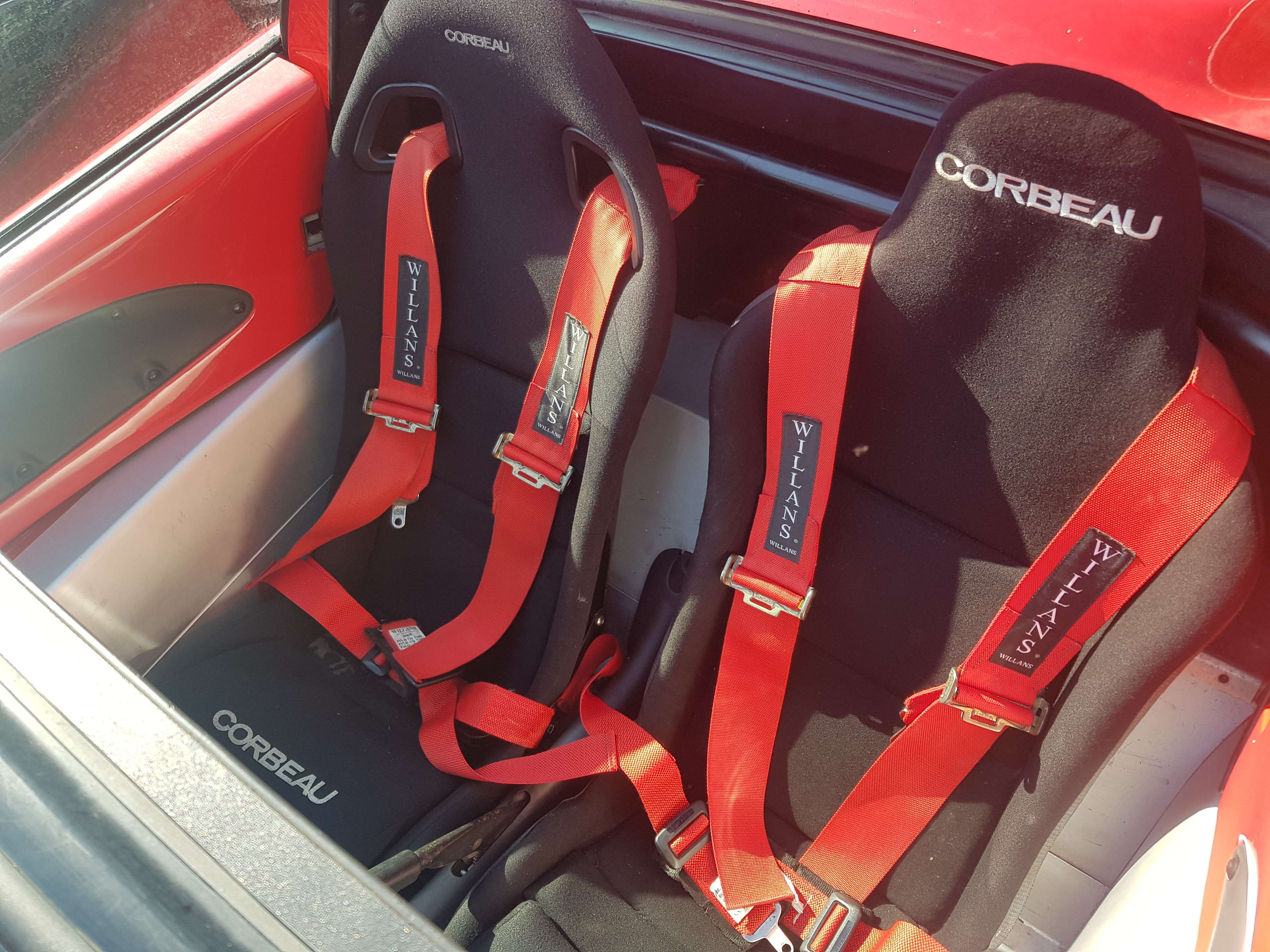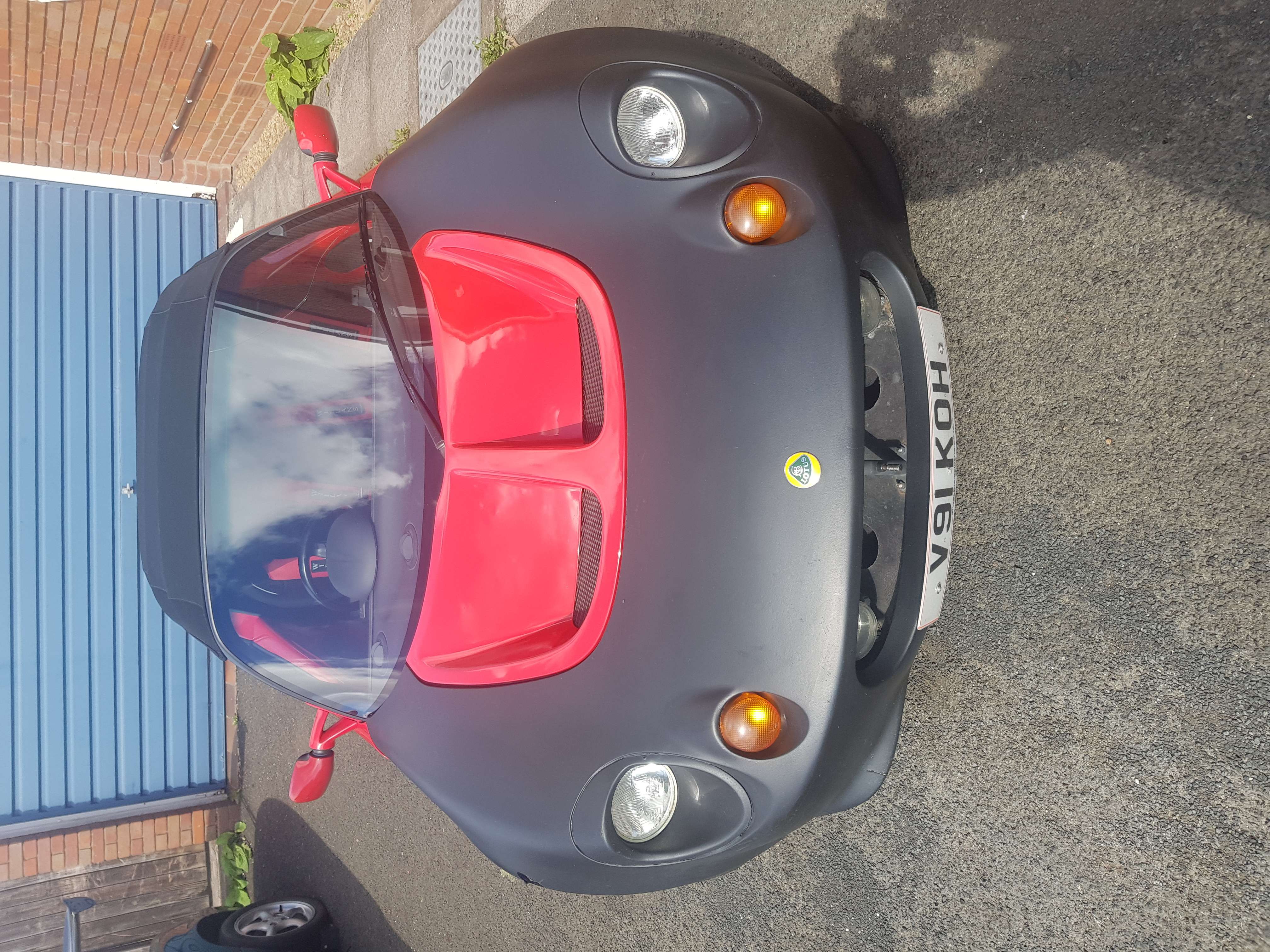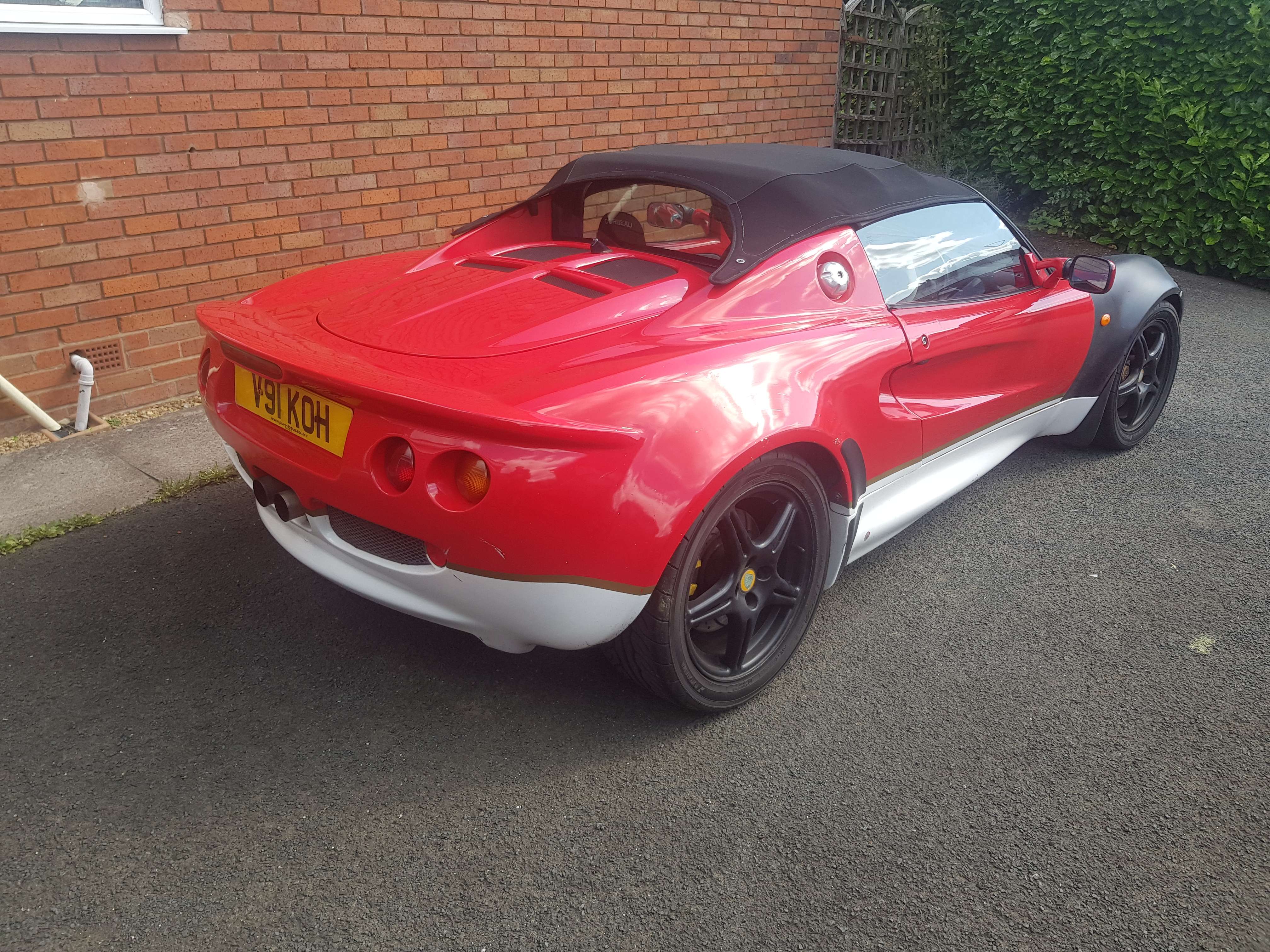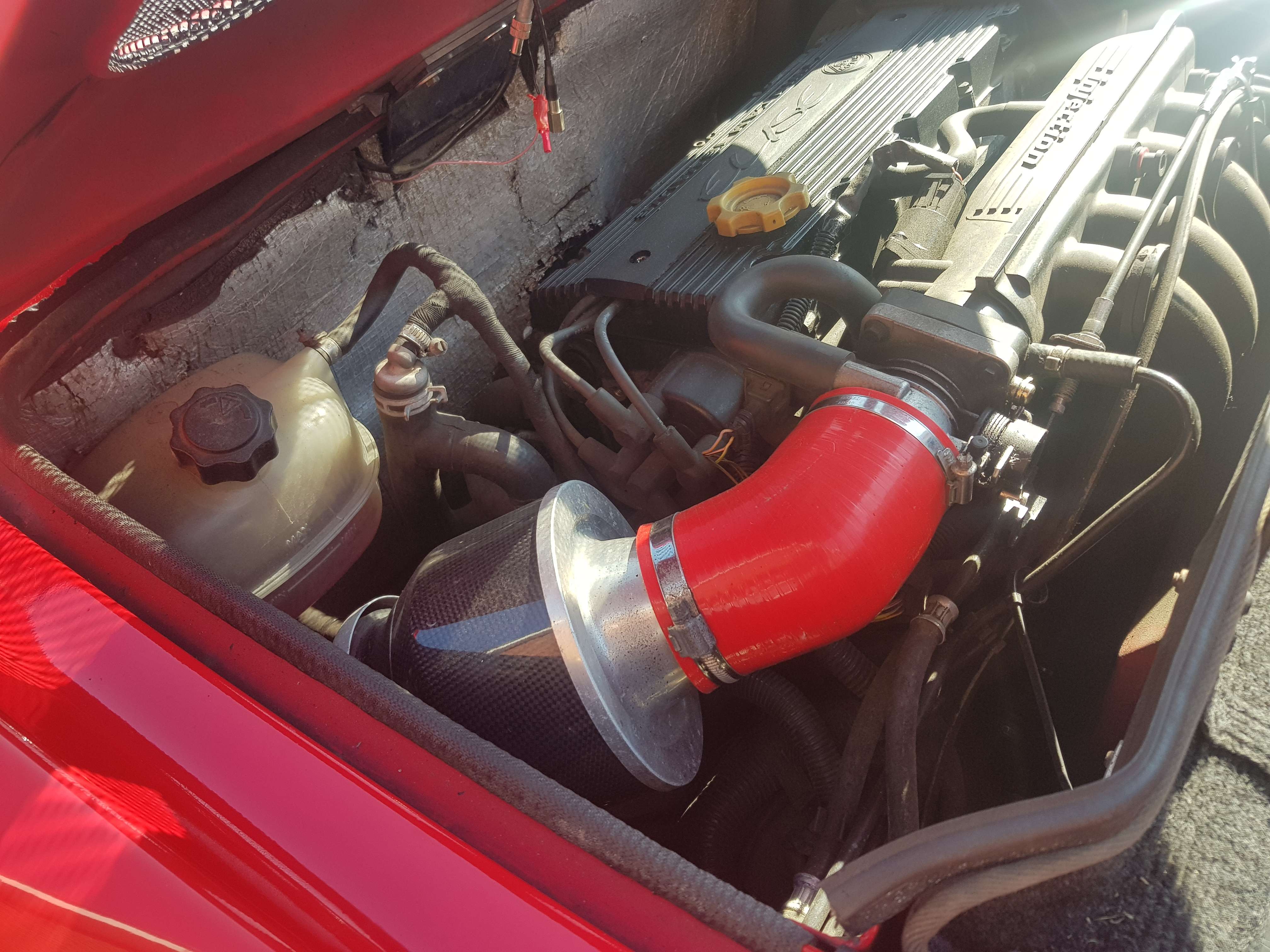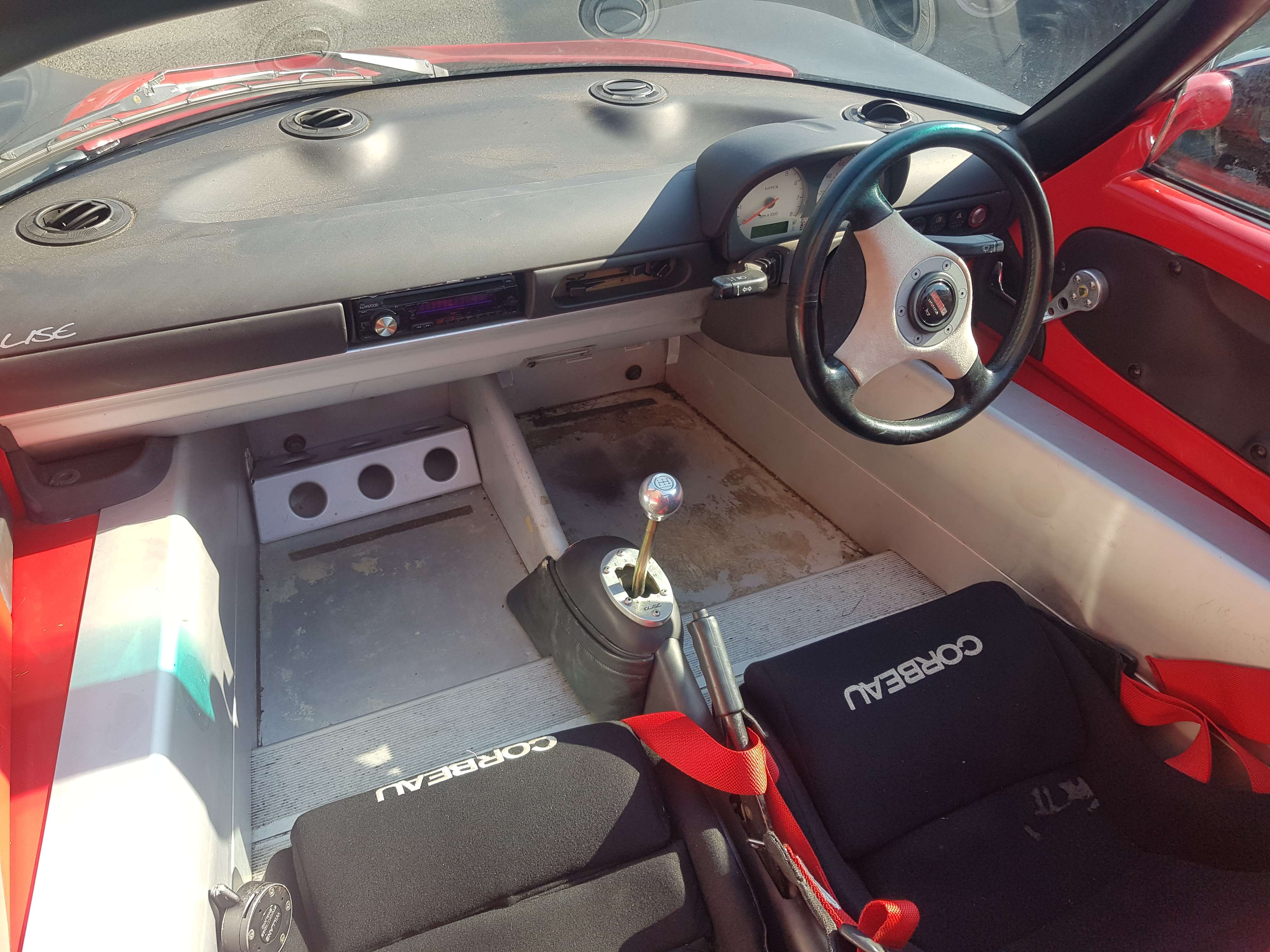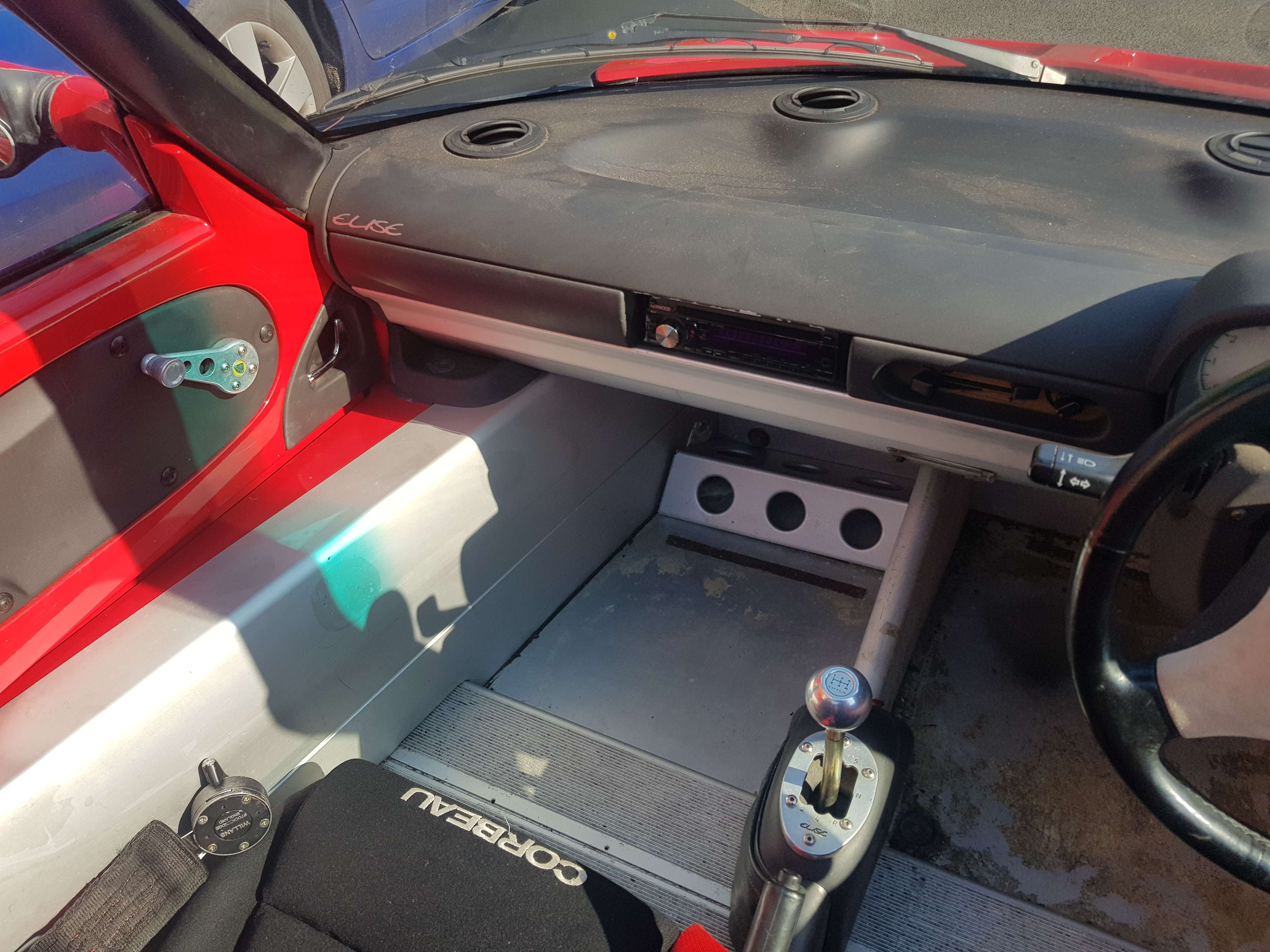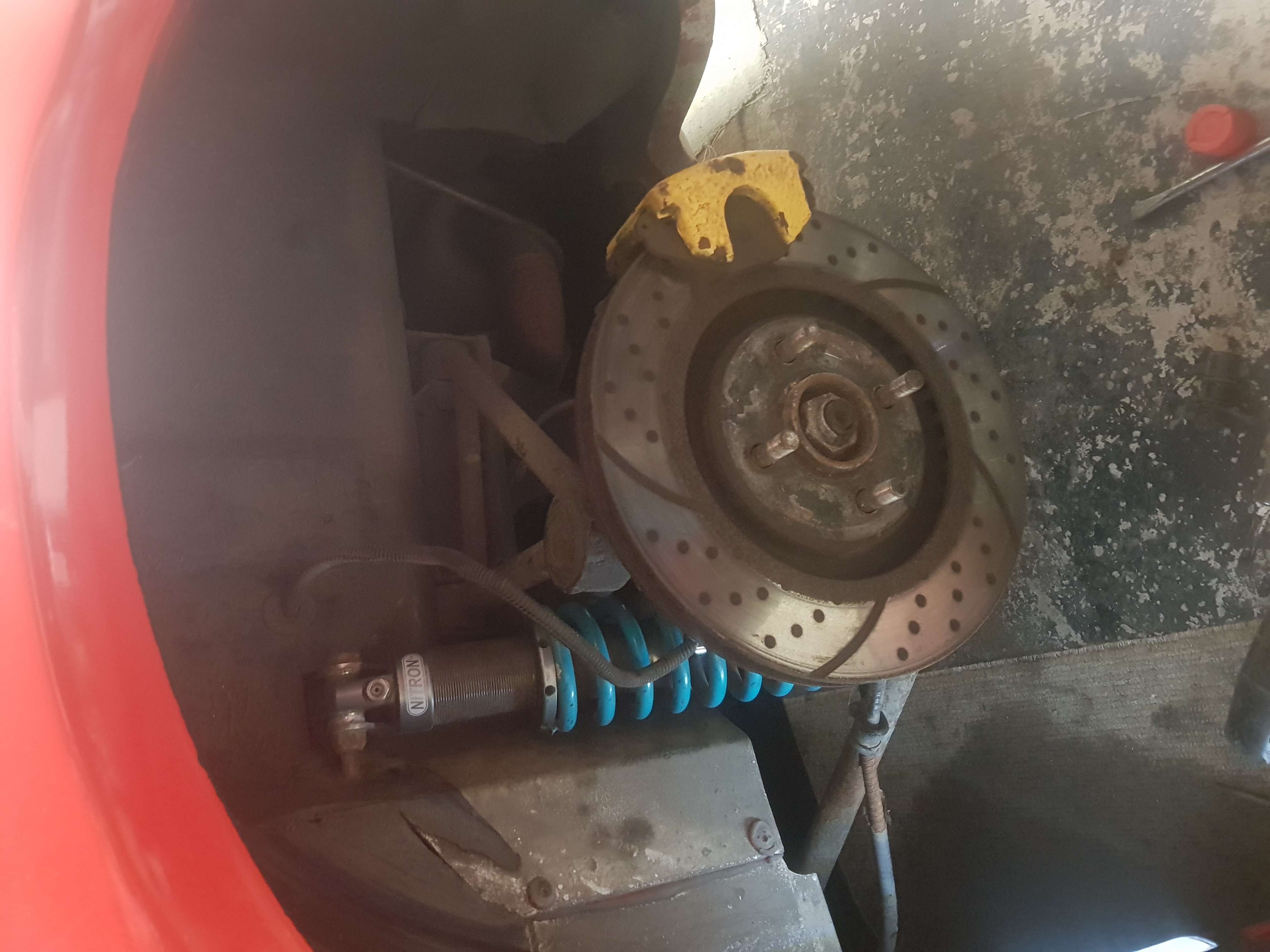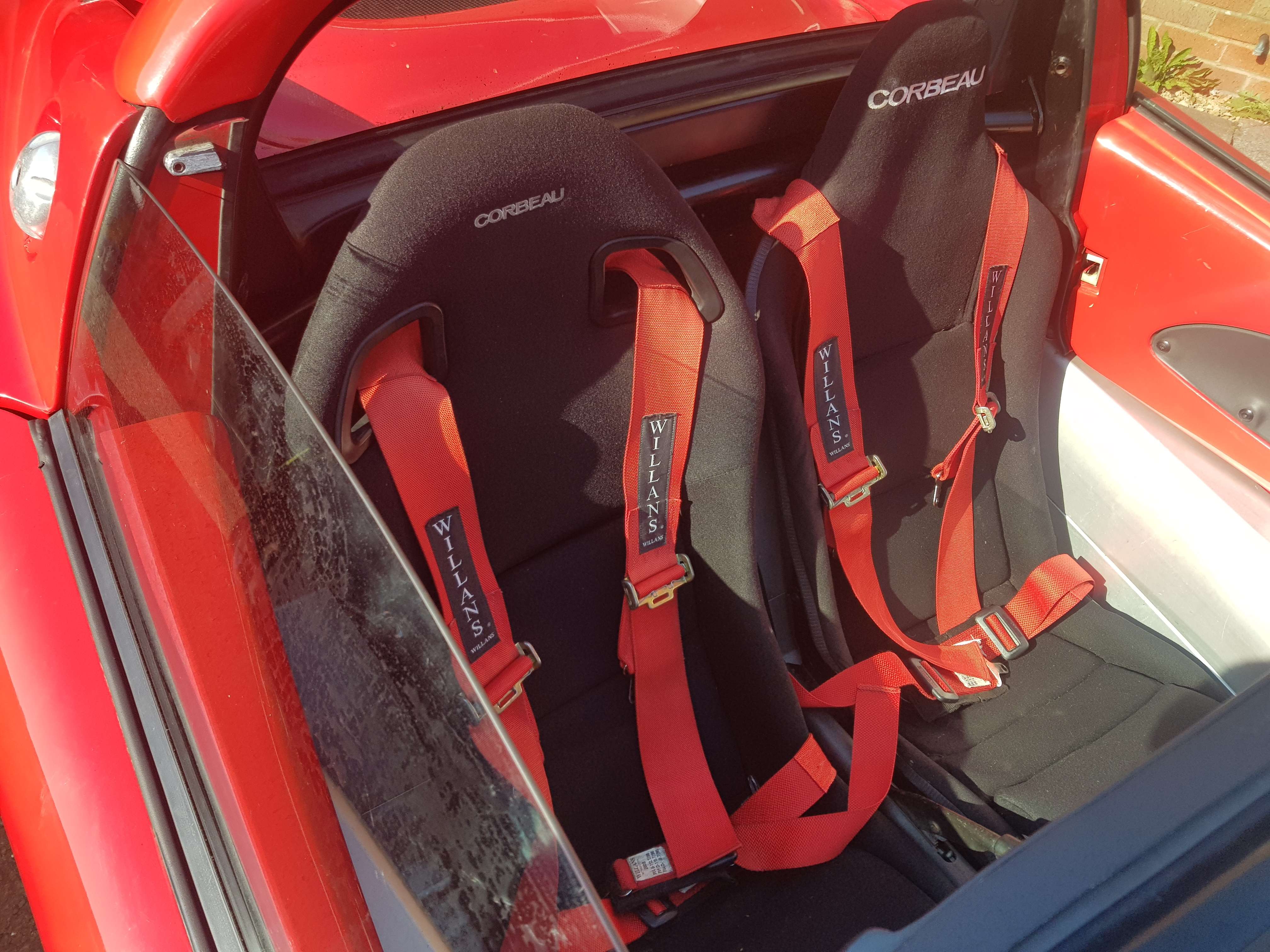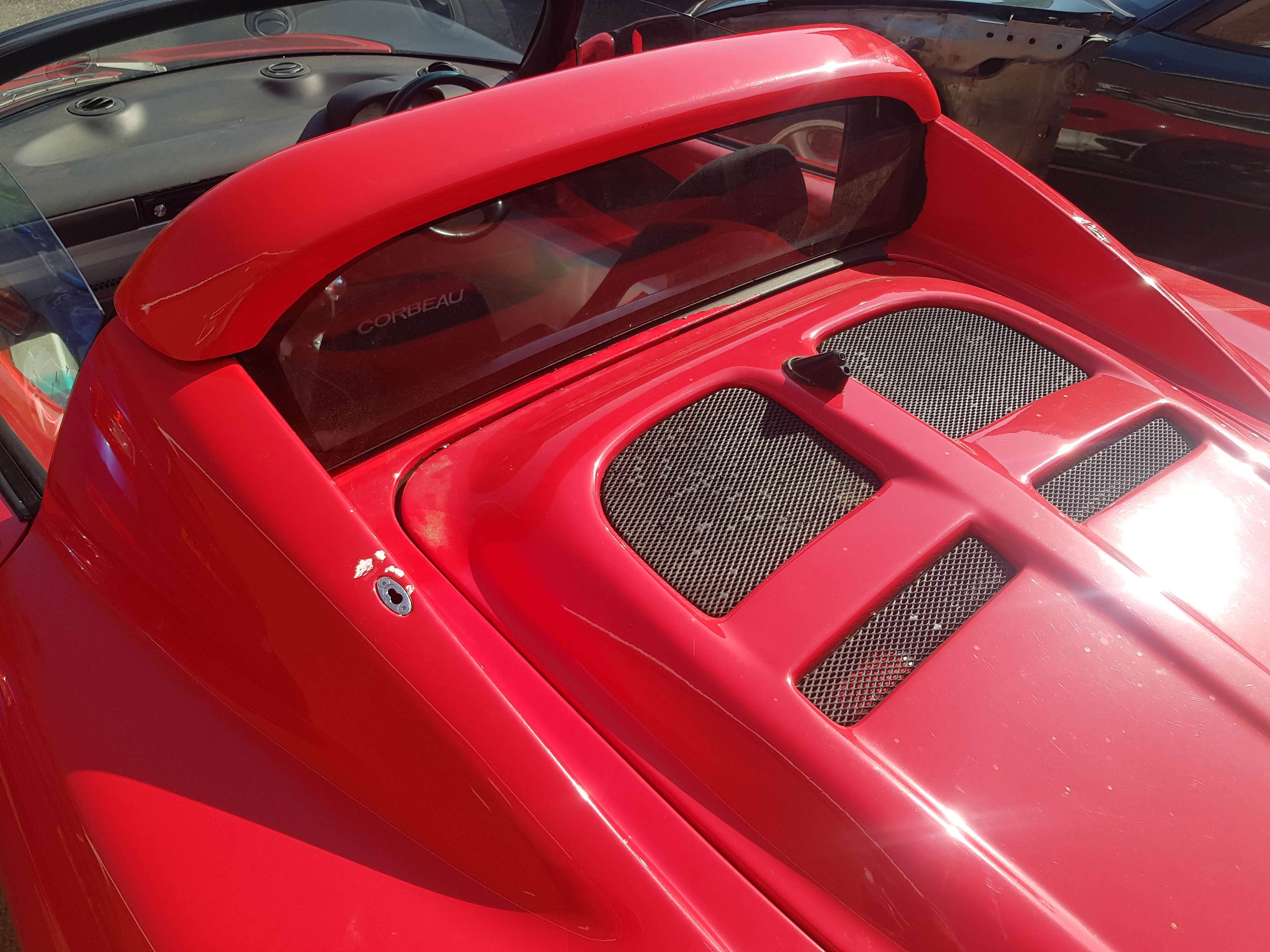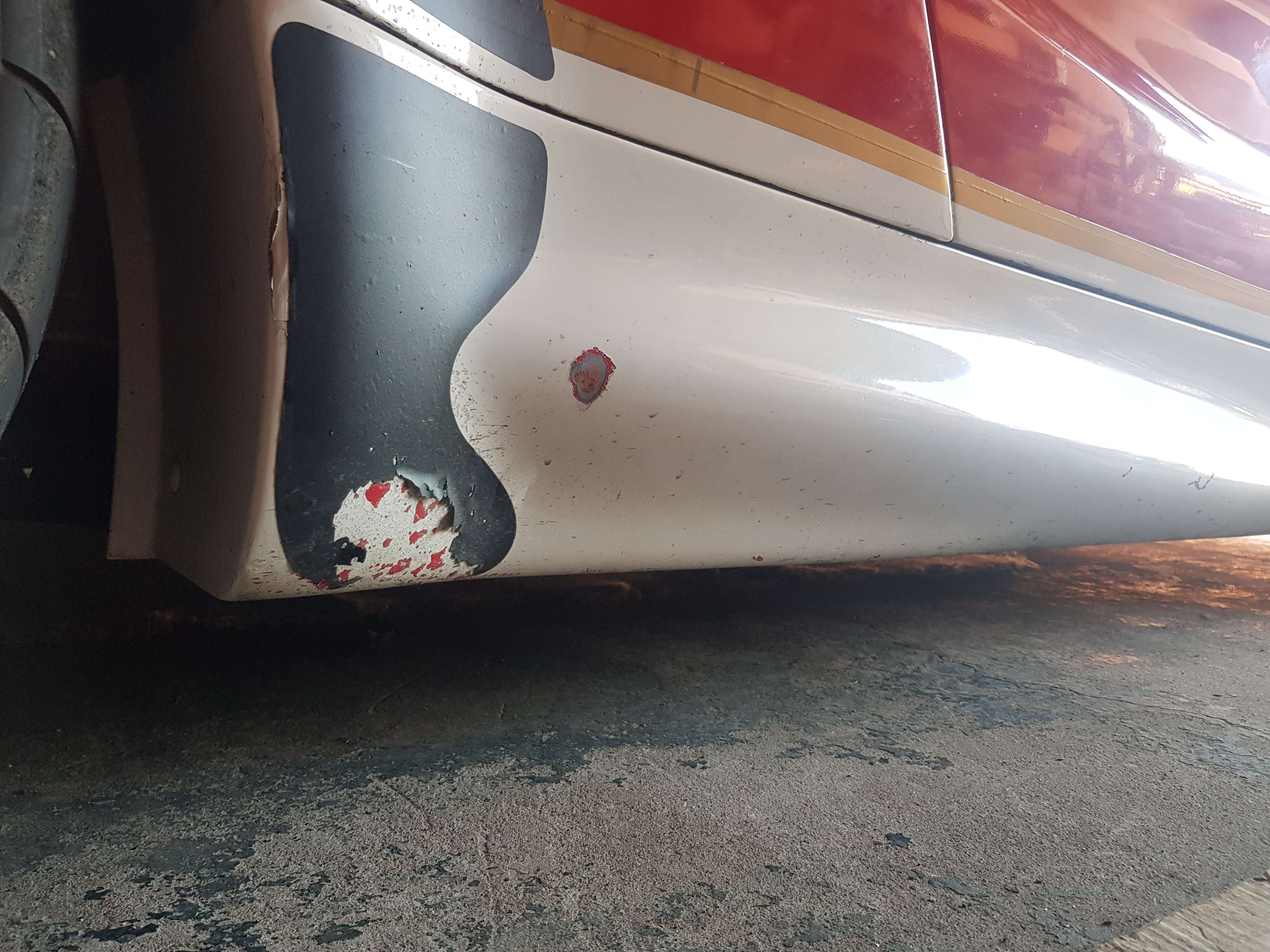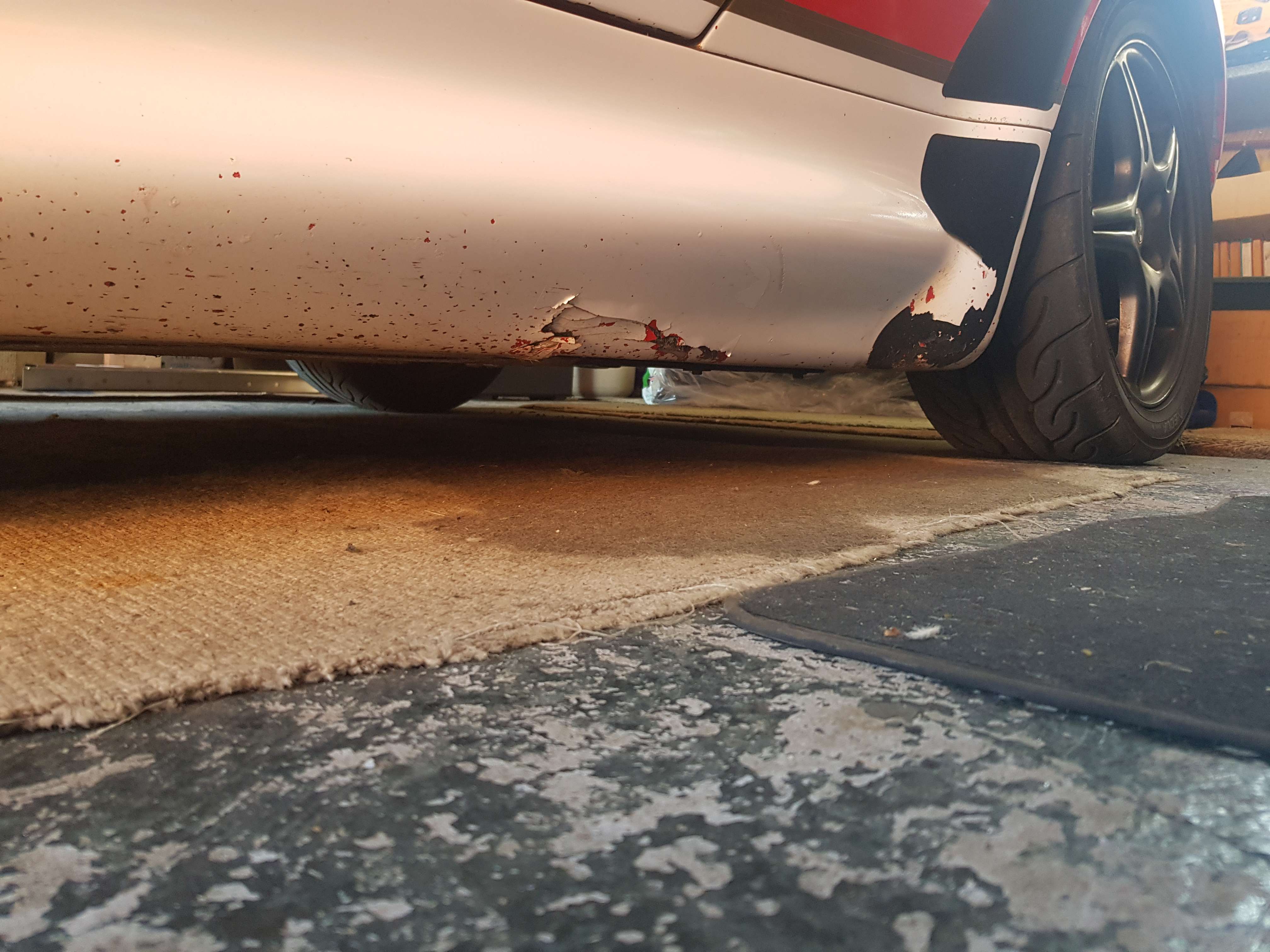 Any questions, fire away!
Russell